Get a webcam
Get your own webcam hardware from our partner:
Germany, Austria, Switzerland (de): Roundshot, Fotowebcam, PanoCloud, SIETEC engineering, WLAN Netzwerktechnik Hämmerle, Repro Schicker
France, Belgique, Suisse (fr): Cre@Weather, Vision-Environnement
Recommended Webcam Brands:
Germany, Austria, Switzerland (de)

Tolle 360° HD-Panorama-Bilder.
roundshot.com
Germany, Austria, Switzerland (de)

Sensationelle Standbilder.
Gasse: Meilerhütte − Wetterstein − Blick nach Nordwesten zur Zugspitze — Play 24 hours
foto-webcam.eu
Switzerland (de)

Installation aller gängigen Webcam-Modelle.
video-technik.ch
Germany, Austria, Switzerland (de)

PanoCloud is a service that transforms your existing PTZ webcam into a multi-megapixel panorama webcam (preferably Axis webcams, other vendors on request). It supports panorama images up to 360 degrees, weather information, inserting hot spots, archive and much more. The additional production of live video clips enables HD video streaming at low running costs, even if the bandwidth to the camera is limited. If you don't have a webcam yet, you can buy a HD webcam with PanoCloud already enabled.
Interested? Check out the
PanoCloud
homepage and
get in touch
for more information.
Salzburg - Austria
Strand Resort Markgrafenheide - Germany
Seiser Alm - Italy

The next generation webcam. This webcam takes pictures of extraordinary quality and is build with components from professional photography. It is suitable for indoor and outdoor use. Easy plug'n'play installation and we do the rest.
Interested? Check out
https://www.tourism.camera/
and
get in touch
for more information.
Riederalp:
show webcam

WLANNETZWERKTECHNIK ist ein innovatives Unternehmen mit Sitz in Andelsbuch, welches sich auf WLAN-Netze, Richtfunk-Netze, Videoüberwachungen, Webcams, Livestreams, Videoüberwachung und Wetterstationen spezialisiert hat . Gerne möchten wir sowohl Betrieben und Vereinen, als auch Privatpersonen die Möglichkeit bieten, durch modernste Technik weltweit in Echtzeit präsent zu sein.
Um Ihnen verschiedene Einsatzmöglichkeiten der erwähnten Technologien näher zu bringen, habe ich dieser Email einige Links - zu aktuellen Projekten unseres Unternehmens - beigefügt. Nehmen Sie sich die Zeit und lassen Sie sich inspirieren.
Livestream der Alpenarena Hochhäderich im Bregenzerwald
http://www.alpenarena.com/webcam
Webcams mit Standbild des Bergrestaurant Simma Walter, Schigebiet Damüls-Mellau
http://www.restaurant-simma.at/live-cam
Webcams im Schneereich Mellau
http://www.damuels-mellau.at/de/service/webcams
Webcam beim Berghof Fetz, am Bödele
http://www.berghoffetz.at/webcam
Sie werden feststellen, dass speziell im Tourismus nicht mehr an ein Auskommen ohne Webcams und Livestreams zu denken ist. Gäste aus nah und fern erwarten sich, im Voraus schon einen Blick auf Wetter, Schneelage, etc. werfen zu können. Man will ja gut informiert in den Schitag starten.
Aber auch in Sachen Sicherheit sind wir der ideale Ansprechpartner für Ihre Belange. Gerne informieren wir Sie auch über Einsatzmöglichkeiten von Videoüberwachungssystemen in privaten und öffentlichen Bereichen.
Habe ich Ihre Neugierde geweckt? Dann würde Ich mich auf einen persönlichen Termin mit  Ihnen sehr freuen!
http://www.wlantechnik.com



France, Belgique, Suisse (fr)
Cre@'Weather vous propose une Webcam HD intérieure ou extérieure, autonome, fonctionnant sans PC 24h/24, 7j/7 et surtout déjà pré-configurée pour l'envoi des images. Branchez - Diffusez. Plus d'informations:
https://www.creaweather.fr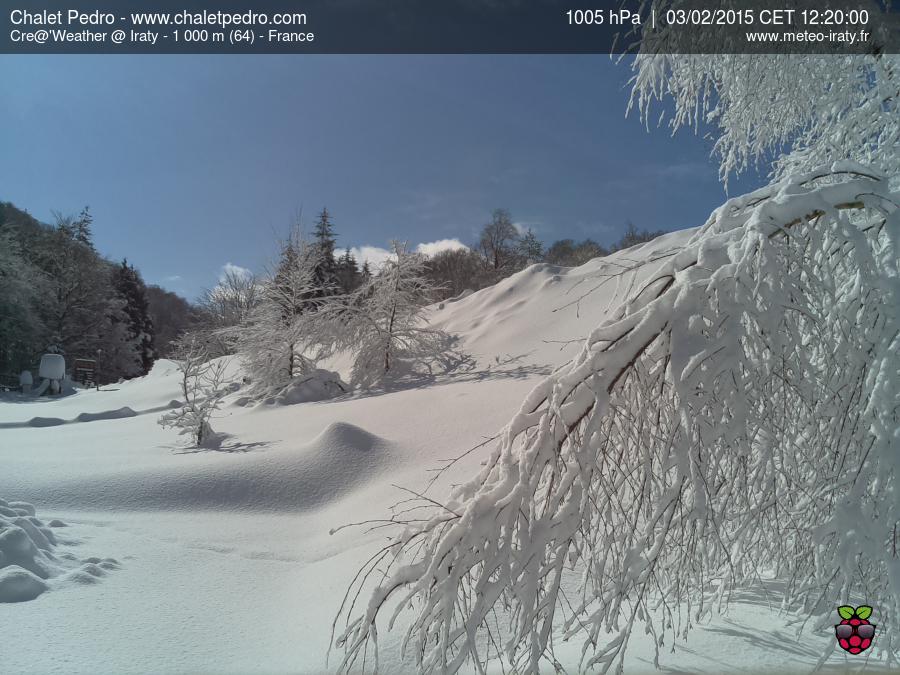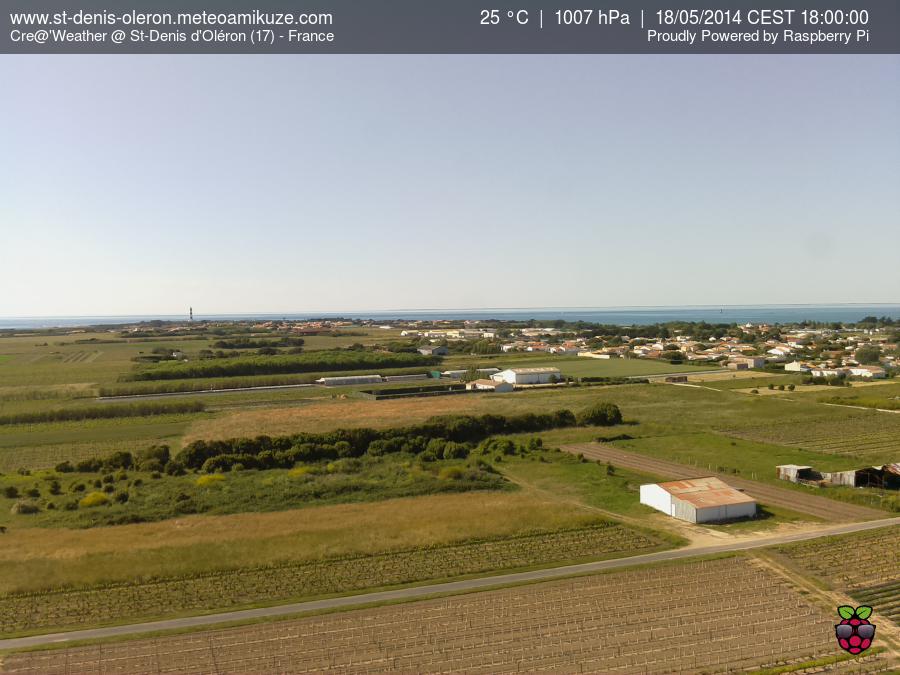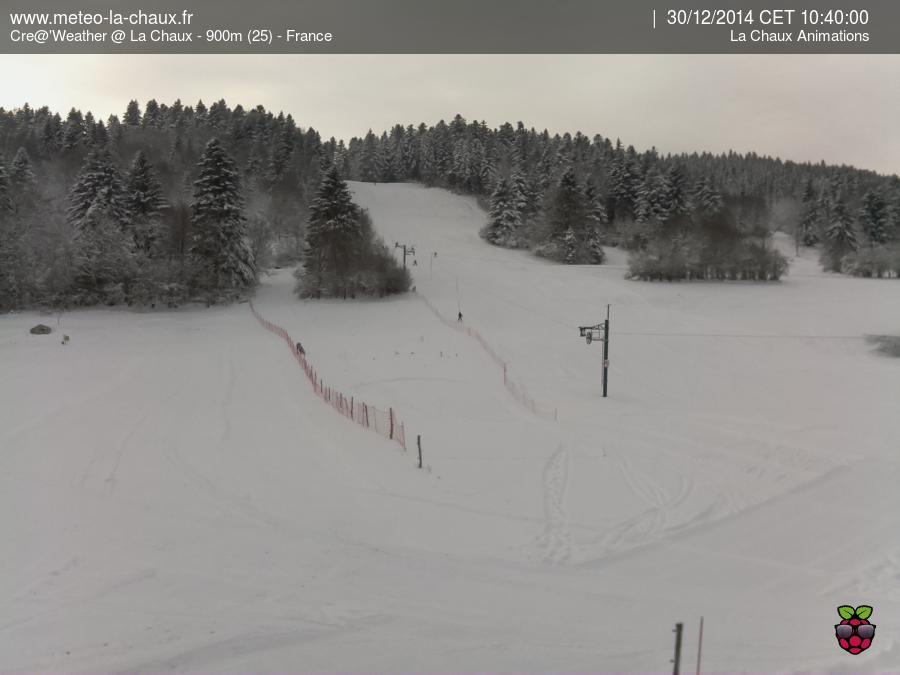 Vision-Environnement vous propose de diffuser vos webcams en temps réel sur votre site Internet (vidéos live Full HD, time-lapses, images fixes actualisées toutes les minutes Ultra HD 4K, panoramiques mégapixels).
Nos lecteurs sont "full responsive" et sont compatibles Flash, IOS, Android, Silverlight. Avec plus de 160 vidéos en direct à travers le monde, Vision-Environnement est le leader français dans ce domaine.
Nous vous proposons aussi, en plus des services, de vous vendre et de vous installer le matériel avec la configuration réseau.
Douarnenez:
Le Lavandou: